Columbo T.V. Guides from Around the World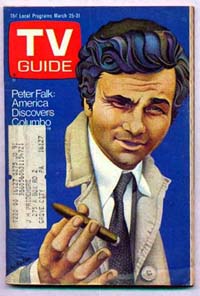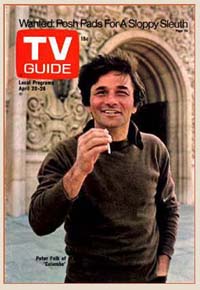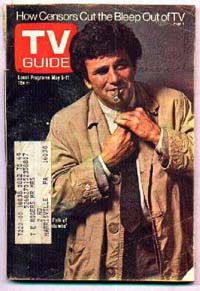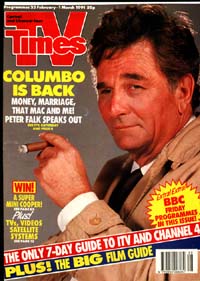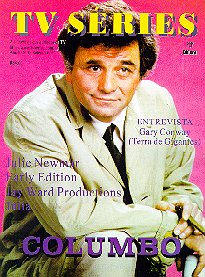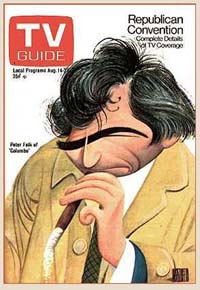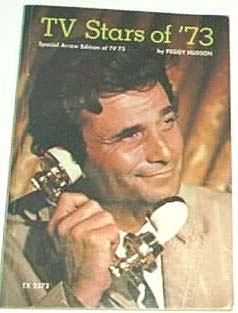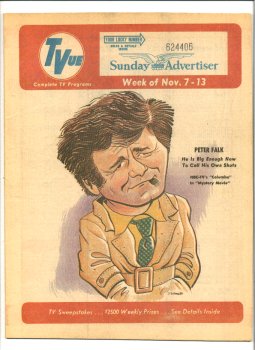 Here is a regional TV Guide type magazine titled TVue from the Boston Sunday Advertiser for the week Nov 7-13, 1971. The cover features a photo of Peter Falk from the series "Columbo". Inside are articles about Peter Falk, Lois Nettleton, Dennis Weaver plus various movie and television gossip columns and even the top twenty albums for that week.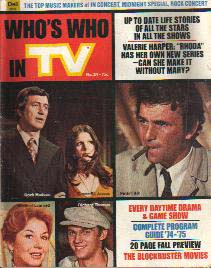 Who's Who In TV#24-1974.Cover features Peter Falk,Rock Hudson and Susan
St.James,Michael Learned and Richard Thomas.Mag includes a complete program guide for the 1974/75 season.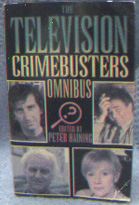 Orion Books, 1995, 638 pages. Edited by Peter Haining who also compiled the oustanding book The Armchair Detective.

Information and stories for all fans of TV crimebusters, and contains chapters about Columbo, Cagney and Lacey, Prime Suspect, Boston Blackie, Dragnet, Naked City, The Untouchables, The Avengers, The Fugitive, Kojak, Starsky and Hutch, Taggart, Spender, Inspector Alleyn Mysteries, 87th Precinct, The Streets of San Francisco, The Sweeney.