Columbo Music
A new CD of music by John Cacavas has been released that includes some Columbo music from the "Grand Deceptions" film. As far as I know, this is the first time any of the Columbo music has been available on CD. Also included is some Mrs. Columbo music.

WWW.INTRADA.COM and some of the soundtrack specialty stores are carrying
it for $19.99.

The exact entry on Intrada's web site reads as follows:

JOHN CACAVAS Behind The Scenes JNCS 5001 (Promo)........

(Cond John Cacavas) -Kojak/Mrs. Columbo/ Columbo: Grand Deception/Horror Express/ Airport 1975/Still The Beaver/Jenny's War/etc-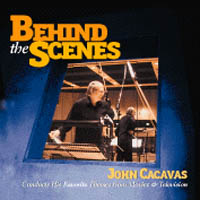 Thanks to Bill Latham.
COLUMBO - 7" Japanese "Mystery Movie Theme" Record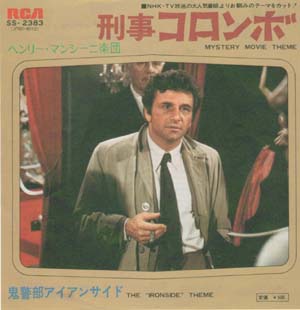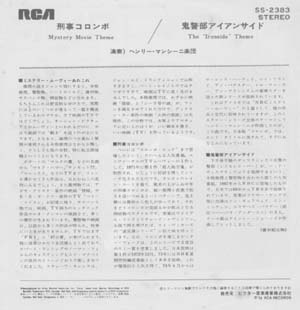 Many thanks to Ludovic Russo for sending this to us!
Original Soundtrack Recording
No label number, no date given (1970s). A promotional item only. White label. Full title: "Columbo - Ransom For A Dead Man plus other film & television scores composed and conducted by Billy Goldenberg". This record contains music from the following: The Harness (starring Loren Greene), Up The
Sandbox (starring Babs Streisand), Ransom for a Dead Man (from the Columbo episode) and Change of Habit (starring Mary Tyler Moore and Elvis). Impossible to find LP.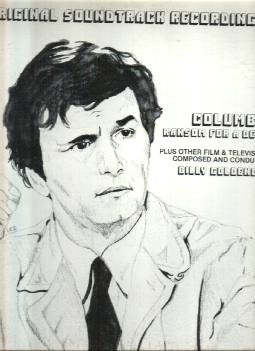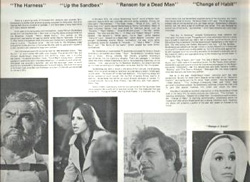 Columbo Themes
There is a FREE limited edition CD with a Columbo Theme and others, price is £9.99 you can find this in any HMV or Virgin store or write to:

Universal Video
1 Sussex Place
London, WE 9XS