Awards and Honors
The Ultimate Columbo Site began in February, 1997. We continue to develop the site, from both sides of the Atlantic, for the pure enjoyment of the subject matter, in the hope that "Columbo" fans worldwide will find it entertaining, and use it as a gathering place to discuss all things "Columbo".
And it's nice to know that along the way, we have picked up a few accolades, which fans might find of interest.

BBC Online has honored The Ultimate Columbo Site as a BBC "Best of the Web" pick, and has this listing in its Web Guide (go to http://www.bbc.co.uk/ and follow links to Web Guide/Television/Cult):
Ultimate Columbo Site
http://welcome.to/columbo
Easily living up to its name, this has all you could want to know about the raincoat-wearing detective, including his first name and an entertaining section on the elusive Mrs Columbo. The scrapbook also offers a fine collection of miscellanea. Oh, and just one other thing....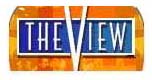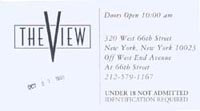 "The View" – ABC Television: When Peter Falk was scheduled to appear on "The View", ABC's popular morning program, the segment producers contacted "The Ultimate Columbo Site," as their source for background research, "Columbo" trivia, and suggestions for questions to ask, many of which were later incorporated into Barbara Walters' interview with Peter Falk. Also, several people associated with the site were invited to attend the live broadcast in New York City, and were escorted into the studio for a pre-show meeting with the producer. Ted Kerin (dressed in his Columbo costume) was one of the lucky participants who asked Peter a question on live television. For more on this event, see "Our Day At The View".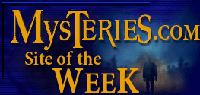 A&E Television Network's "Mysteries.com" chose The Ultimate Columbo Site as one of the first recipients of its "Site of the Week" award. Here is A&E's review, which can be found in the "Site of the Week" archives at http://mysteries.com/ :
The Ultimate Columbo Site
Ever wonder what brand of cigar Columbo smokes? What about the name of Columbo's dog? This site truly lives up to its name, giving the scoop on anything and everything one would ever want to know about the infamous Columbo.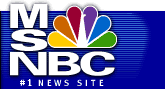 MSNBC Television named The Ultimate Columbo Site among the top "Classic Cop TV-Show" web sites, calling it one of the "best of the bunch".

The MSNBC recognition was based on a reader poll at APBOnline.com, which ranked The Ultimate Columbo Site as one of the best "TV Classic Cop Show" sites, with this description:

Columbo (1971-1978)
The Ultimate Columbo Site
http://welcome.to/columbo
Every Columbo fan should investigate this site. It offers an
episode guide, articles, sound clips and a trivia quiz. Can
you rattle off Columbo's license plate number? Do you know
how he takes his coffee? And talk about attention to detail:
There is even a section devoted to Dog, Columbo's basset
hound. The coolest feature on this site? You can send a wide
variety of Columbo postcards to your friends. Peter Falk
would be proud.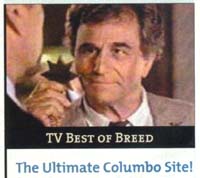 Entertainment Weekly Magazine gave the Ultimate Columbo Site a "TV Best of Breed" listing and an "A" rating, together with an insightful review:
The Ultimate Columbo Site!
(http://welcome.to/columbo) Sound files? Check. Episode Guide? Check – from the 1968 TV movie to the 1999 special. Still, it's the overall fondness exhibited by webmasters Stephen Burns and Ted Kerin that stands out here. They adore Columbo's rumpled raincoat, debate what his first name really is -- and offer detailed trivia about his old Peugeot, down to "memorable exchanges" about the car. Only one thing's missing: the cyber-cigar shop. A
BOOKS:
The Ultimate Columbo Site has also appeared in these "Columbo" books from around the world:

"Columbo: la Meilleur Ennemi du Crime", by Philippe Paygnard (1998, France) contains this reference for "Columbo" fans (translated here, from French):
"The Ultimate Lieutnant Columbo Site", created by Stephen Burns, with the participation of Ted Kerin and Nico Trenti, includes a great deal of information on Peter Falk and the Columbo series, as well as a guide to both the original and the later episodes, and many images.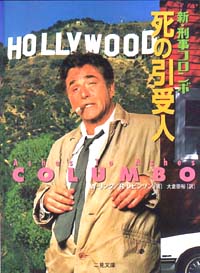 "Ashes to Ashes", novelized in Japan, contains this note in its acknowledgements at the end (thanks to Yuko Kokubu for sending this to us, and for the translation):
"Finally, I would like to pass on to my Japanese readers one piece of news ...To wit, of the home pages created by Columbo fans overseas, the best one is in English. Called "The Ultimate Columbo Site," its address is http://welcome.to/columbo . If you have become fond of Columbo, I recommend you take a look at this site."
Many thanks to all who have written such kind words about The Ultimate Columbo Site over the years. And especially, our thanks to the site's contributors and visitors, for your continued support and enthusiasm. With your help, The Ultimate Columbo Site will always continue to grow, and will always continue to be great fun.